Interested in becoming a Young Urban Farmer?  Click Here to download an application!
Completed applications can be turned in at the Athens Land Trust office: 685 North Pope St.
Our Mission:

Fostering Young Entrepreneurs who are Committed to Becoming Community Leaders
In 2013, Athens Land Trust established the Young Urban Farmers (YUF) program in partnership with the Clarke County School District (CCSD). Since its inception, the program has expanded from working solely with Classic City High School to collaborating with all 3 CCSD high schools. To date, the program has provided over 200 high school students with sustainable agriculture and entrepreneurship education, work experience and personal development.
The goal of the Young Urban Farmers program is to help Clarke County youth develop valuable, transferable skills that will enhance confidence and competence as they prepare to enter the competitive workforce. YUF experience a full year of farm life at Athens Land Trust's two urban farms.  In order to directly connect sustainably-produced food with a healthy lifestyle, YUF participate in a six-week Cooking Matters course. Cooking Matters teaches students about nutrition and gives them the opportunity to explore meal preparation using farm-fresh ingredients in the kitchen. Students enrolled in the YUF program also engage in a variety of activities exploring the themes of food justice, learning where our food comes from and how we engage in food systems. Throughout the program year, the students develop business plans, create sustainable agriculture-based products, and sell them at the West Broad Farmers Market.
The YUF Program runs from September through July. During the school year, YUF work an average of 8-10 hours per week. Summer offers a more intensive experience of 18-20 hours per week. YUF are paid a wage of $8.50/hour and receive the profits from their respective on-farm enterprises.
!
Click On the Links Below to Learn More about the YUF Program!
The YUF work closely with ALT staff and other professionals to master the foundations of sustainable agriculture and learn a wide range of skills through intensive workshops on topics such as composting, crop planning, beekeeping, seed starting and more. Field trips to local farms and businesses instill and reinforce the importance of sustainable practices as the YUF grow to understand the impact of agriculture in the greater Athens area.  Work in the garden is complemented by hands-on lessons in the kitchen, where to students learn how to utilize the produce they are helping to grow.
We are inspiring the next generation of entrepreneurs by providing hands-on learning and real-world job experience. Through the program's business education component, the YUF gain essential business skills as they learn from local small business owners. A small-group business project encourages the YUF to gain a foundational understanding of entrepreneurship and teamwork through personal experience as they design their own farm-related business plans. Past YUF businesses have featured cut flowers, micro-greens, mushroom logs, birdhouses, plant starts and more.  The YUF develop and implement their small businesses from start to finish. In addition to building the business and the product, each group presents their business plan to the broader community at a public event. Finally, students gain first-hand experience marketing and selling their products to customers at the West Broad Farmers Market.
The YUF program provides high school students with opportunities to develop as leaders and grow as individuals. Program participants interact with the community on a regular basis. The YUF make public presentations, attend local conferences, lead farm and garden tours and work closely with agriculture and outreach professionals. The YUF also help ALT staff organize field trips, community service events, summer camps and more at ALT's urban farms. By giving students meaningful responsibilities and setting high standards, the YUF program aims to foster an environment in which students can cultivate important life skills – including effective communication, self-motivation, goal setting, conflict management, public speaking and more – all through the power of meaningful and shared work.
Contact Information:
Young Urban Farmers Coordinator
Renee Smith
renee@athenslandtrust.org
ALT Office: 706-613-0122
Our Videos
Land is Everything to Young Urban Farmers
Join Us by Supporting the YUF GoFundMe Campaign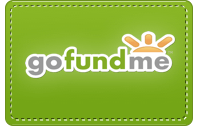 *Donations are Tax-Deductible